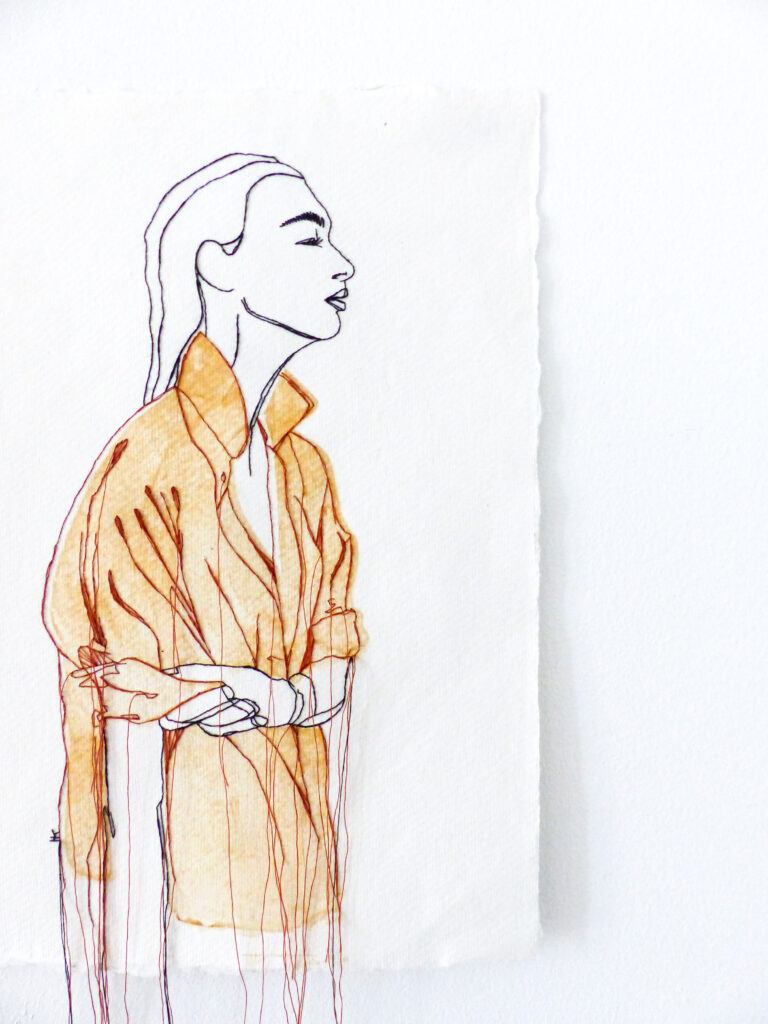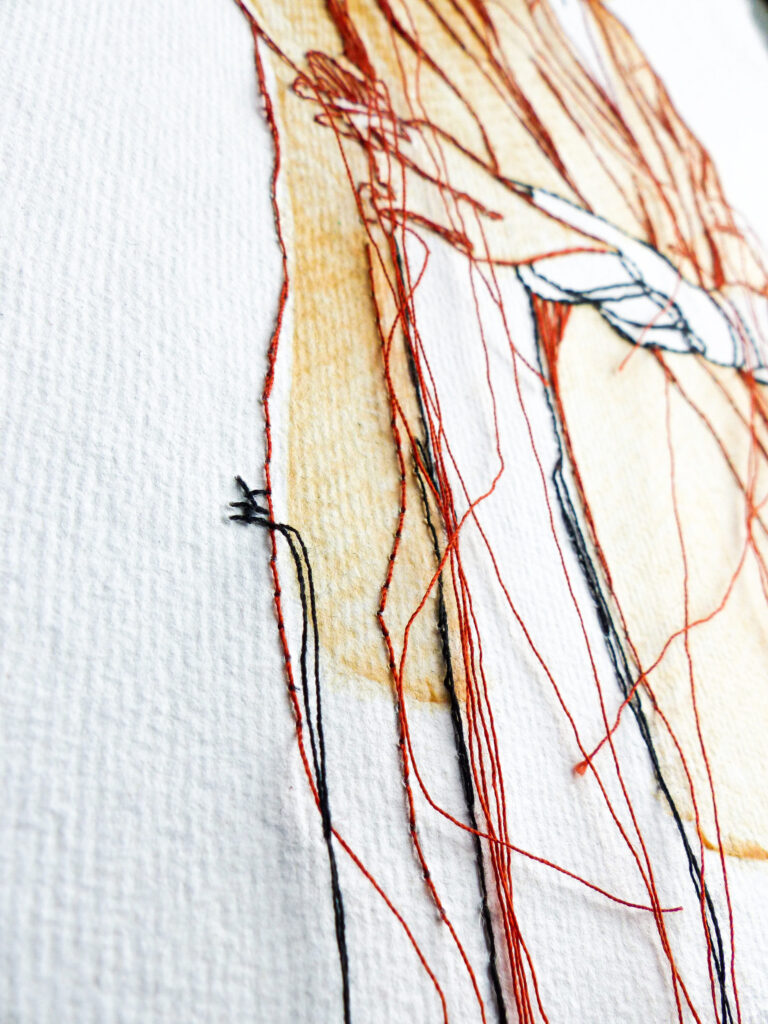 | artwork embroidered on paper. All artworks available in the ART-store.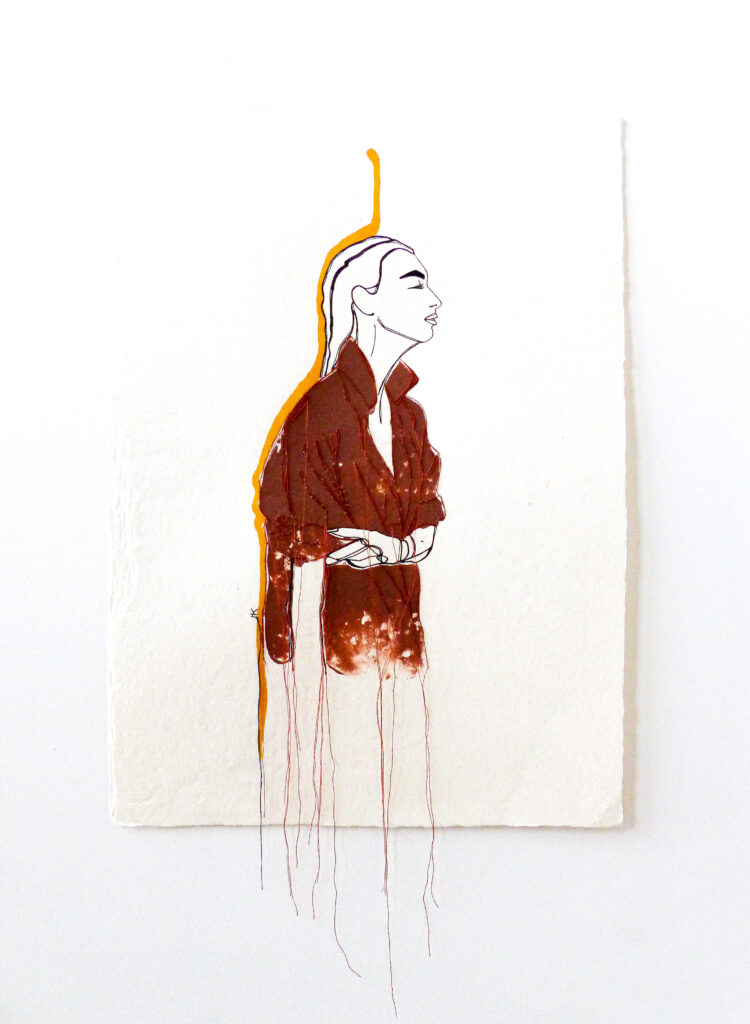 ---
NL | FEEL the emotion, een serie van verschillende artworks met hetzelfde uitgangspunt. Emotie… Het artwork is getekend met zwarte marker en is doormiddel van een mal bedrukt met textielverf. Enkel de belijning en naden van haar blouse zijn geborduurd.
EN | FEEL the emotion, a series of different artworks with the same starting point. Emotion…The artwork is drawn with black marker and printed with textile paint by means of a mold. Only the lines and seams of her blouse are embroidered.